Altay
Jump to: Photo, Contact, Coordinates, News, Links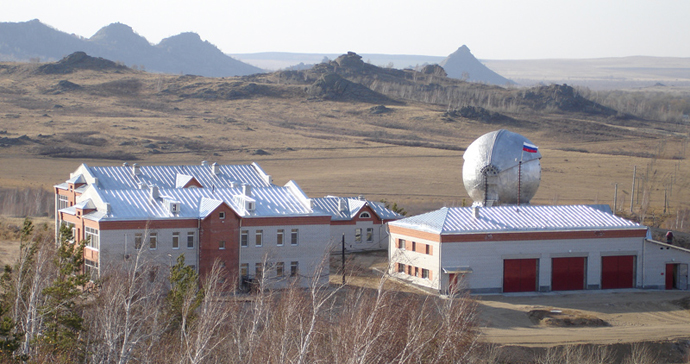 Agency
INSTITUTE FOR PRECISION INSTRUMENT ENGINEERING
Mailing Address
53 Aviamotornaya st. Moscow 111250 Russia
Primary Contact
Contact Name Shargorodsky Victor
Telephone (primary) +7(495) 234 9846
Telephone (secondary)
Fax +7(495) 2349859
E-mail niipp@niipp-moskva.ru
Secondary Contact
Contact Name Natalia Parkhomenko
Telephone (primary) +7(495) 234 9859
Telephone (secondary)
Fax +7(495) 2349859
E-mail natalia.n@g23.relcom.ru
Additional Information (multiple lines)
Primary Contact
Contact Name
Telephone (primary)
Telephone (secondary)
Fax
E-Mail
Secondary Contact
Contact Name
Telephone (primary)
Telephone (secondary)
Fax
E-Mail
Approximate Position:
X coordinate
[m]
543406.129
Y coordinate
[m]
3955302.261
Z coordinate
[m]
4957821.044
Latitude
[deg]
51.2 N
Longitude
[deg]
82.3 E
Elevation
[m]
270
Additional Information
The site is housed in the Altay Optic-Laser Center (AOLC), 300 km to South-West from city Barnaul, 20 km to North from town Zmeinogorsk.


Local Events:
No local events found.
SLRMail Messages:
No SLRMail mesages found.
No site link found.
Last modified date: Jun 27, 2019